2020 Legal Lab Executive Summary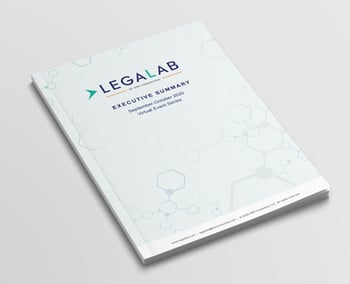 Like everything else, Legal Lab 2020 had to change with the times. Instead of the traditional two-day, in-person April event in Denver, we hosted a series of five virtual sessions over multiple weeks this fall.
Despite the virtual environment and the challenging and unprecedented times, Legal Lab attendees achieved a spirit of unity that transcended law departments' and law firms' historically diverse perspectives.
Three key themes emerged during this year's Legal Lab discussions. First, flexibility is more critical than ever, as is a willingness to reimagine processes from the ground up. Second, legal professionals must focus on their clients' holistic needs when designing new solutions. And finally, collaboration—with a wide range of players in the legal ecosystem— is critical to future success.
The 2020 Legal Lab Executive Summary reports on Legal Lab 2020, HBR's sixth annual invitation-only event bringing together leaders from across the legal ecosystem to share perspectives and generate ideas that support the law firm and corporate client relationship.